Centreless Grinding Machine
- Hi Speed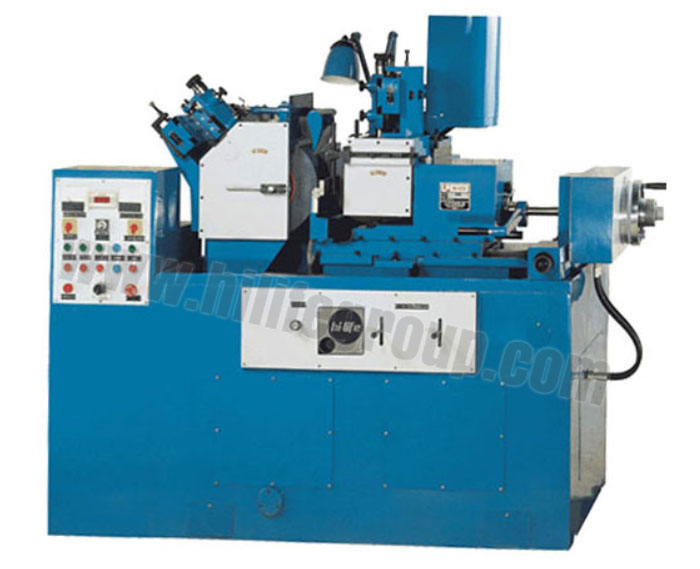 OPTIONAL:
Form dressing arrangement
Auto loading & un-loading system
Hydraulic ejector
Bar feeding arrangement
Variable speed drive for Grinding wheel
Specifications
Model
HLC-100-S
HLC-150-S
Grinding Range (Dia.)
mm
2-100
2-125
Grinding Wheel (dia x width)
mm
425 x 100
400 x 150
Grinding wheel spindle type
Cartridge type with Antifriction bearings
Reg. Wheel Speed (stepless)
rpm
20-200
20-130
Swivel of Regulating Wheel Head
deg
+ 5 Vertical
+ 5 Vertical
+ 1.5 Horizontal
+ 1.5 Horizontal
Gr. & Reg. Wheel dresser
Hydraulic
Hydraulic
Gr. Wheel Motor Power
hp
10
10
Reg. Wheel Motor Power
hp
1
2
Highlights:
"HI-LIFE" Hi-speed Centreless grinders have higher Grinding wheel diameter and very high Material Removal Rate
Automatic infeed cycle provided for faster operations.
Cartridge type Grinding Wheel Spindle provided in the machine, which is practically maintenance free and does not have thermal expansions.
Features:
Cartridge type grinding wheel spindle with precision Anti friction bearings
Anti friction bearings for regulating wheel spindle
Automatic In-Feed Grinding Cycle
Variable speed for regulating wheel
Swivel of regulating wheel for fast and accurate taper correction and taper grinding.
Centralized Lubrication System